CAREERS AT STAFL SYSTEMS
Make an impact at an organization by engineers, for engineers.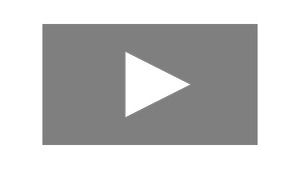 Diverse Disciplines Represented
I ENGINEER precise mechanical components

"I help develop new devices and designs that incorporate cutting-edge battery technology, working closely with electrical engineering and industrial design team members to find creative and innovative ways to solve difficult problems."

I ENGINEER a flourishing work environment

"I oversee all People Operations tasks including hiring, benefits programs, onboarding, growth planning and HR systems, cooperating daily with other support teams such as accounting, team leads, and project managers."

I ENGINEER a world-class production facility

"I provide technical assistance in our electronics lab, prototyping shop and inventory, working to ensure Stafl Systems meets the highest standards of quality and efficiency for our world-class hardware and software products and valued customers."

I ENGINEER seamless schedules & workflows

"I define and implement processes which ensure the execution of project timelines and deliverables to meet the objectives of the client and ensure the highest quality work is completed ontime."
---
Why Stafl Systems?
A welcoming environment to contribute and grow
Stafl Systems team members work on challenging projects that make a meaningful impact on our industry, in an environment that fosters mentorship and rewards curiosity.
We offer competitive benefits and equity awards, and support every team member in seeking new avenues for learning while maintaining a healthy work-life balance.
---
EXCITING PROJECTS

EXCELLENT BENEFITS & EQUITY AWARDS

OPEN & INCLUSIVE COMPANY CULTURE
---
---
OPEN POSITIONS
---
OUR VALUES
Excellence is in the Details

From major architectural decisions to tiny internal features, we create elegant solutions with a systematic approach. Every component of our products reflects our focus on excellence and quality.

Clarity of Thought

Focus is essential. Simplicity is valued. We think deeply about how we intend to solve a problem and move forward deliberately with discipline.

Ownership Mentality

Our clients trust us to make their dreams a reality. We take this responsibility seriously and stand behind our work and commitments. We act with integrity in the best interests of our clients, our company and our world.

Can-Do Attitude

We believe solving challenging problems together is a joy. We are optimistic that every problem has a solution and we are driven by innate curiosity to create the most innovative solutions.

Collaboration, Iteration

We seek to improve every day. We are open-minded and welcome feedback. We know that genuine insights can come from surprising places. We are always willing to change something that isn't working. Intellectual humility is the catalyst for growth.

Be the Change

We trust every member of our team to do their best work and contribute to the company's objectives. We communicate honestly and respectfully, in the most helpful way. We maintain a positive work environment and value an open and inclusive culture.
---
---